The Smiths – Complete – The Smiths – album review
Smith's legends abound: Johnny Marr being unable to reproduce the exact steps that went into crafting the oscillating, vibrato-flooded guitar line in "How Soon Is Now" (prompting Oasis' Noel Gallagher to later gush "You can't play what he plays….Even he's not as good as he is"); Morrissey delivering a scathing two-fingered salute ("you are a flatulent pain in the ass") to record label boss Geoff Travis on "Frankly Mr. Shankly,"; Marr challenging himself to write the best song he possibly could in one sitting and coming up with the near-perfect "Cemetry Gates"…which wasn't even released as a single.  There's plenty more gems like this — "Nowhere Fast," "Still Ill," "Rusholme Ruffians," "Half A Person" and "Girl Afraid" — songs that another band would kill to have in their canon, but the Smiths left as B-sides or deep album tracks.
If you've got one of their many greatest hits collections, odds are you've constructed your own slightly jumbled, incomplete timeline of the Manchester foursome's glorious past. It's worth it then to purchase The Smiths – Complete, the remastered CD-box set of all the band's eight albums, to set the record straight. As a full body of work, it confirms the Smiths as one of the most critically acclaimed and influential British indie bands in history — certainly the most important of the 1980's. At a time when much of England's pop music threatened to become synthesizer-driven, the Smiths kept guitar-centered rock alive and well in the UK, providing an essential bridge from 60's jangle pop and 70's post-punk to 90's Brit pop and indie music beyond.
As a songwriting duo, Morrissey and Marr were as close a reenactment of Lennon and McCartney as England could have hoped for. Morrissey was cerebral, sardonic, and among the most literate pop lyricists of the 20th century.  His effusive, larger-than-life personality and wavy-limbed, cavorting stage presence (so overtly appealing to both sexes that only Morrissey would have the gall to proclaim himself "asexual") would come to serve as an archetype for the charismatic rock front man.
His counterpart, Johnny Marr, was widely regarded as one of the era's greatest (yet somehow perpetually underrated) guitarists and a studio technician of fearsome prowess. From "William, It Was Really Nothing" to "The Boy With The Thorn In His Side" to "Ask" Marr had a way of coming up with guitar riffs whose elemental beauty was so obvious that, once you heard them, you'd swear they had always been transcribed in the universe's celestial tablature, simply waiting to be found by some lucky musician. Somehow, it was Marr who uncovered them all in a legendary 4-year recording span.
Morrissey and Johnny Marr are at the front of the remastered recording mix on nearly every song, so it's easy to forget how superb bassist Andy Rourke and drummer Mike Joyce were as well. On tracks like "Girl Afraid," "Bigmouth Strikes Again" and "Girlfriend in a Coma," the duo supplied one of rock's most fluid yet forceful rhythm sections. "This Charming Man," for all its fantastic guitar work, will forever be known for having one of rock music's most instantly recognizable bass lines.  (Although, to be fair, watching Marr double-track his guitar on this version of "This Charming Man" is like seeing magic conjured out of thin air.)
The Smiths were not the first band to blend sunny melodies with macabre, depressing lyrics, but they were one of the best. Death, whether it happened in a bus crash, at the rocky bottom of a cliff, or at the county fair, was a subject with which lead singer Morrissey seemed constantly enamored. When not fixated on mortality, he wrote about his countless other obsessions, including loneliness, love and, of course, himself. Strikingly good-looking, effeminate, and scathingly humorous, Morrissey implored fans to "scratch my name on your arm with a fountain pen," and by God, a handful actually did it. When he plainly admitted "I don't dream about anyone, except myself," critics adored his delicious juxtaposition of honesty and English irony.
Take "Please Please Please Let Me Get What I Want," a B-side Morrissey once called "the quintessential Smiths' song."  Under most circumstances, a twenty five-year old pleading "For once in my life, let me get what I want/Lord knows, it would be the first time" would be an exercise in spoiled, pretentious self-pity.  Yet Morrissey's earnest delivery sold his missive completely. He's the poet laureate of every insecure narcissist who wallowed in melancholy, who went out to clubs but always went home alone, who cried and wanted to die, who nonetheless insisted that "my faith in love was still devout"  — in a phrase, a typical teenager.
Besides their superb musical gifts, the Smiths remain essential because their message continues to resonate with each new generation of young adults, all of whom experience the same carnal urges, acute self-awareness, and soul-crushing ennui that Morrissey so eloquently articulated as being "sixteen, clumsy, and shy." On "Sheila Take a Bow," when Morrissey asked "How can one so young sing words so sad?" he already knew the answer. He had lived it. And by sharing it, Morrissey made life a little more bearable for the rest of us. After all, in perhaps the band's greatest song, Morrissey would insist that in spite of our unending confusion and gloom, there is a light (above us, beyond us, and mostly within us), and it never goes out.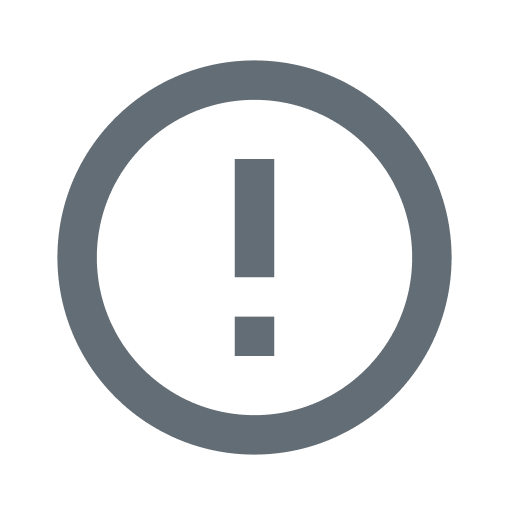 While their individual albums were by no means flawless (save perhaps masterwork The Queen is Dead), the Smiths' complete body of work* represents pop music in one of its most perfected forms. Their unwillingness to record or tour again only stresses their catalog's finality and further enhances the band's already considerable mystique. While the lack of unreleased material in this box set may frustrate some fans, it confirms one of the most impressive facts about the Smiths — they held nothing back, essentially releasing everything they ever recorded. Only a couple of artists (the Beatles and Led Zeppelin immediately come to mind) have released as much music of such exceptional quality in such a brief period of time as the Smiths, and similar to those bands, a best of collection doesn't begin to tell the whole story. Unless you own all of their albums already, be prepared to fork over the sixty bucks** for The Smiths – Complete. It's a bargain.
The Smiths – "There Is a Light That Never Goes Out" – mp3
Buy The Smiths – Complete on Amazon
*Ironicallly, even The Smiths – Complete is not complete. It's missing b-sides "Wonderful Woman" and "What's the World." Go figure.
**The Smiths – Complete comes in two different versions:  a $60 CD-only box set containing remastered versions of the band's eight albums or a $400 limited-edition "super deluxe collectors' box set" (only 3,000 made) that features the remastered versions of the eight albums on both CD and vinyl, all of the group's 25 singles on individual 7-inches, a DVD of music videos and a hodge-podge of prints and posters (a perfect Christmas gift for the obsessive-compulsive Smith's fan in your life.)
Some content on this page was disabled on March 8, 2019 as a result of a DMCA takedown notice from Acephoto. You can learn more about the DMCA here: